1. Create a message by clicking the compose button.
2. Add your desired recipients
3. Mouse over the paper clip at the bottom of the message and the menu will expand as show below. Click the drive icon to choose an item from your drive.

4. The Menu Shown below will open. Click into "My Drive" or "Shared with me" and select the file you want to share with the recipient(s). Select the document and hit "Insert" (shown in figure 4-2)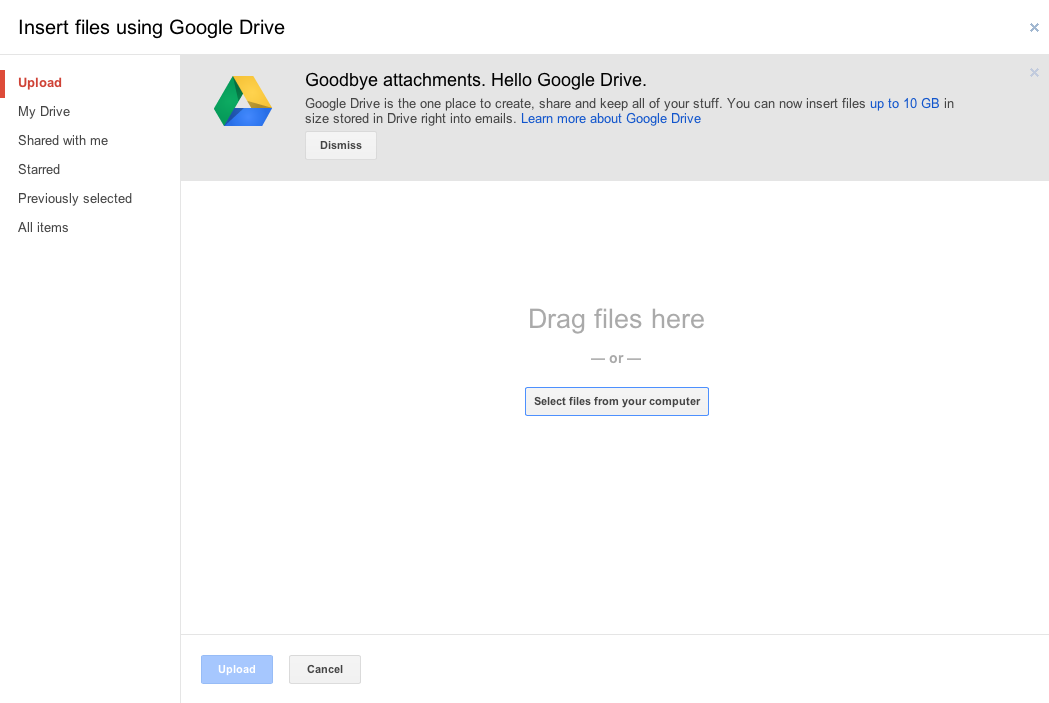 Figure 4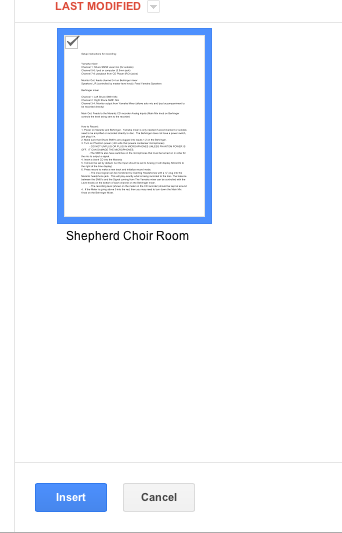 Figure 4-2
5. The document will appear in the message as shown below.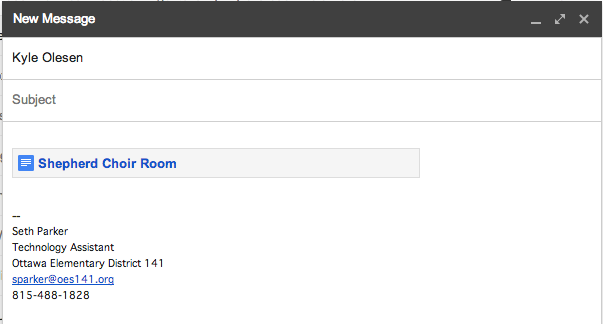 6. Hit Send and the message shown below will appear. Click "More Options":

7. Your options menu will open. Select "Recipients of this email" and set it to either Can view, Can edit, or Can comment on the dropdown. This means that only the recipients of this email will be able to interact with it.
8. Press Share & Send